PT Panca Amara Utama ("PAU", part of ESSA)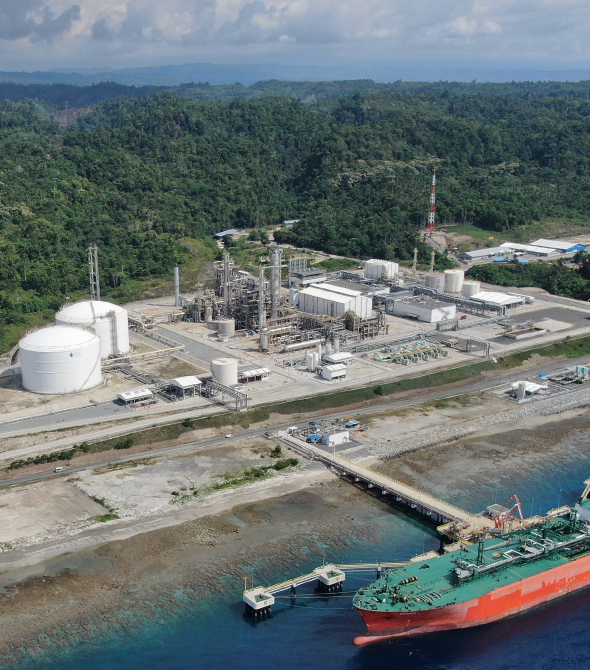 PAU operates one of the world's most efficient Ammonia facilities. It uses KBR's Reforming Exchanger System & Purifier Technology to run its operations, the leading technology in ammonia production. This is the first ever application of this technology commercially, which places Indonesia at the forefront of ammonia production worldwide with a nameplate capacity of 1900 MTPD.
Its high plant utilization, stable operations, efficient turnaround times, and best-practice procurement capabilities all contribute to its attractive position on the global ammonia cost curve. 
In 2015, when IFC (World Bank) financed PAU, it was their largest commitment in Asia and won Project Finance Deal of the Year by The Asset. 
Ammonia, being the best carrier of hydrogen, is seen as the cleanest burning fuel of the future. PAU leads the way by having made great strides to convert 100% of its production to Blue Ammonia by 2025. Furthermore, with its Maleo Bird Conservation project, the management's commitment to its environment is front and center.