PT ESSA Industries Indonesia Tbk. ("EII", part of ESSA)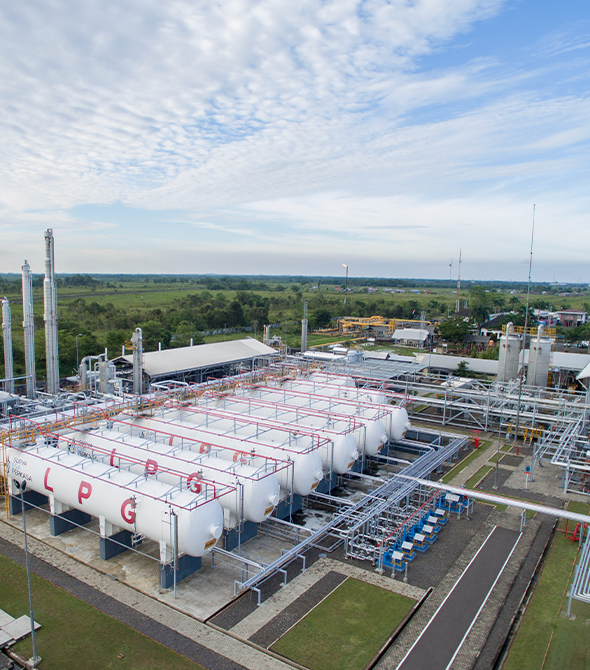 ESSA operates the largest privately owned LPG processing facility in Indonesia. EII utilizes the most advanced technology in the world to ensure Indonesia stands at the forefront of global efficiency in production. It has a nameplate capacity of 190 MTPD of LPG and 500 BPD of Condensate.
LPG is manufactured by extracting propane and butane from natural gas, with heavier hydrocarbons extracted as condensate. It is commonly used in Indonesian homes for daily cooking. Indonesia renewed its focus on LPG production as the infrastructure to pipe gas to households on 17,000 islands is limited.
EII has received multiple safety awards for operating with an exemplary safety record and ensuring secure operations. The company has received "Zero Accident Award" for seven consecutive years from the Indonesian Ministry of Labour. EII endeavors to continue making positive contributions to Indonesia.