Chander Vinod Laroya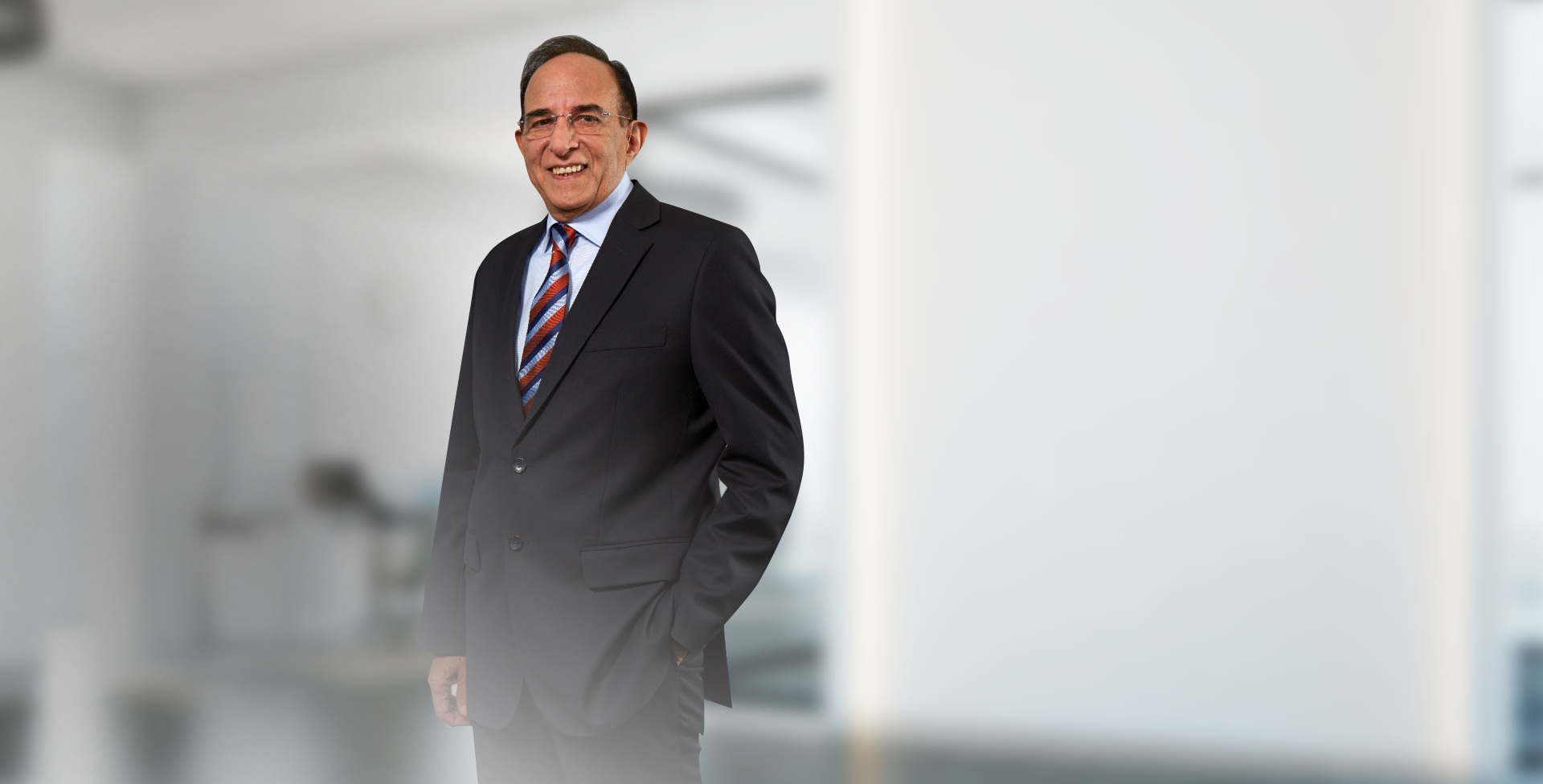 As Chairman of Akraya as well as Vice President Commissioner of ESSA, Vinod Laroya's experience and tenacity continue to create Indonesia's leading companies. Vinod Laroya's goals have been deeply rooted in his steadfast support of Indonesia and a deep rooted desire to give back to his community.
He founded Akraya in 2004, after a famed career helming Indorama for almost three decades. Within a short period of time and under his leadership, Akraya has blossomed into a large investment company with several projects (more on projects section), the largest being ESSA. Today, ESSA is one of Indonesia's leading companies, having recently been named by FORBES as one of the country's Top 50 Listed Companies in 2022. The company has won many leading awards for its environmental compliance and safety record.
Prior to founding Akraya in 2004, Mr. Laroya was CEO and Director of Indorama Synthetics Tbk. for 28 years. He led the operational and financial turnaround of Indorama in the early 1980s by expanding the existing spun yarns business. In 1995, Mr. Laroya established the first continuous PET resin plant in the ASEAN region, with Nestle and Pepsi as major customers. At the height of the Southeast Asian Currency Crisis in 1998, he set up a state-of-the-art polyester thread manufacturing unit exclusively for the largest thread producer in the world, Coats Plc. At Indorama, Mr. Laroya created a distribution and marketing network spanning 65 countries and helmed the company through several precarious economic and political crises to emerge as one of Indonesia's strongest blue-chip companies.
Vinod Laroya has an MBA from BITS Pilani, India. He is an avid audiophile and enjoys mentoring young entrepreneurs.